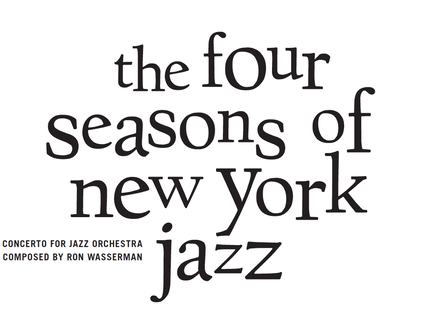 We will be recording Ron Wasserman's 75 minute opus in April.
Warmup concert to benefit the Musicians' Emergency Fund
at the local 802 club room 422 West 48th St.
Tuesday April 9, 2019 at 5pm
tickets will be by donation to the Fund.


---
Thank you for making our July 2018 Joyce Theater appearances with
The Ashley Bouder Project a sellout and critical success.

---
Thank you for supporting our James Reese Europe WWI Centennial June 8 at Symphony Space, with
previews in May at the Intrepid Museum.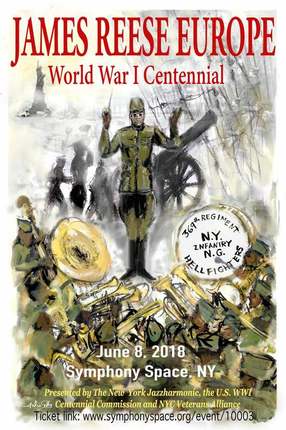 The Beautiful James Reese Europe artwork we commissioned
from Andrea Selby

---
Here's what else we've done since 2015.
---
After Coltrane: Four commissioned composers inspired by the 50th anniversary of "A Love Supreme"

---
June 2016: Big band favorites at the Washington Square Music Festival, with the world-premiere of music legend Fred Hellerman's
"Fourths of July." Also a premiere of a new arrangement of Piazzolla's "Michelangelo 70"

---
January 2017, our subset, the Trad-Jazz Sextet recorded our first CD. New arrangements of music of Jelly Roll Morton, Scott Joplin, James Reese Europe and other early American masters. Also a few originals by artistic director Ron Wasserman

All copies distributed as thank you gifts for donations to our 501c3 tax deductible organization.

A minimum $20 donation towards its production (button below) secures a thank you copy.
---
Please follow us on Instagram: @nyjazzharmonic_official

---
---