Artistic Leadership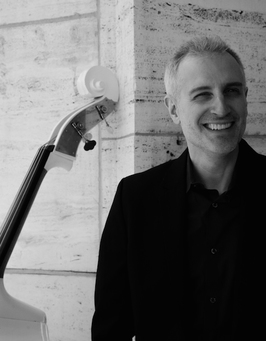 Artistic Director, Ron Wasserman
is (in this order):
1. a native New Yorker
2. a third generation musician
3. a veteran bassist
4. a composer
He got his start in the music business at age three by helping his father set up the drum set for the ice show at the 1964 World's Fair. His first experience with the classics was at age 12 under the baton of Leonard Bernstein while singing in the children's chorus at the Metropolitan Opera, and his first performance as a bassist on a professional symphonic job was at age 15 performing with the New York Philharmonic as a member of the All-City High School Orchestra in an educational concert.
Since his first professional gig in 1979 at age 18, he has logged close to 5,000 performances in virtually every imaginable performing arts genre, including over 900 performances of "The Nutcracker" as a member of the
NYC Ballet Orchestra.
As a composer he has three CDs of original music to his credit and his music has been performed in the US, Italy, Scotland, France, and the Dominican Republic.
www.trilaterus.com
Ron is a member of the world-class JP Jofre Hard Tango Chamber Band. and concertizes with them several times a year in New York and out of town.
---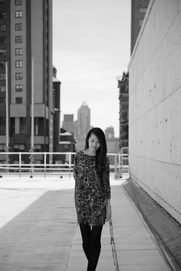 Associate Director:
Winner of the 2015 Charlie Parker prize in composition from BMI. Originally from Tokyo, New York-based composer
Miho Hazama
is a brilliant, award winning composer and arranger, able to draw on many different musical sources to create her own highly distinctive and original sound. The winner of the 24th Idemitsu Music Award, Ms. Hazama's debut album "Journey to Journey" won not only Album of the Year -New Star Award from Jazz Japan, but also received universal praise from NPR, DownBeat, JazzTimes etc. Ms. Hazama is establishing herself as an internationally recognized and emerging composer/arranger that has worked with various musicians such as Vince Mendoza, Ryuichi Sakamoto, Metropole Orkest, Tokyo Philharmonic Orchestra, Siena Wind Orchestra, Yosuke Yamashita and so many others.
www.jamrice.co.jp/miho/en/
---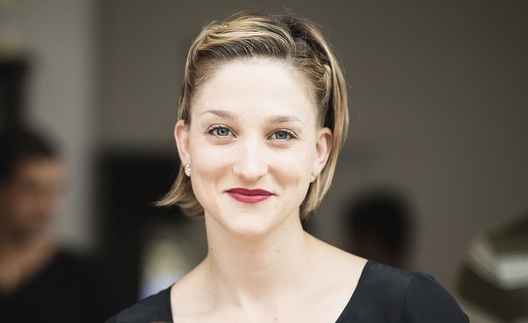 New York City Ballet Principal, and international dance superstar
Ashley Bouder
was born in Carlisle, Pennsylvania, and began her ballet training at the age of six at the Central Pennsylvania Youth Ballet with Marcia Dale Weary. After attending the 1999 Summer Program at the School of American Ballet (SAB), the official school of New York City Ballet, she was invited by SAB to continue her training during the Winter Session. Ms. Bouder was named an apprentice with New York City Ballet in June 2000 and became a member of the corps de ballet that October. She was promoted to the rank of soloist in February 2004, and in January 2005, Ms. Bouder was promoted to principal dancer.
Ms. Bouder has danced in ballet galas around the world and guest starred in companies including the Paris Opera Ballet, Rome Opera Ballet, and the Mariinsky Ballet. She has been awarde Mae L. Wien Award for Outstanding Promise at the School of American Ballet as a student. As a professional her awards include the Janice Levin Honoree from the New York City Ballet, the Miss Expressivity for 2011 and the Miss Virtuosity for 2013 from the Dance Open Gala, and a 2014 Benois de la Danse nomination.
We are pleased that Ashley has chosen the New York Jazzharmonic to the the accompanying orchestra for the 2017 presentation of her Ashley Bouder Dance Project.
More info HERE
---
Musicians. Slightly rotating cast, but primarily:

Saxophones:
altos:
Ben Kono
Jay Rattman
Vito Chiavuzzo
tenors:
Roxy Coss
Marybeth Kern
Lucas Pino
Jason Rigby.
baritone:
Andrew Gutauskas



Brass
Trumpets
Nathan Eklund
David Smith
Matt Holman
John Lake
Chris Rogers
Joseph Boga (Trad-jazz sextet)
Trombones:
Corey A. Wallace
Darius Christian Jones
Matt McDonald
Jen Hinkle
Max Seigal




Rhythm Section:
Piano:
Christopher Ziemba
Billy Test
Guitar:
Sebastian Noelle
Bass:
Eddy Khaimovich
Ron Wasserman
Drums:
Henry Conwerway III, (trad-jazz sextet)
Jay Sawyer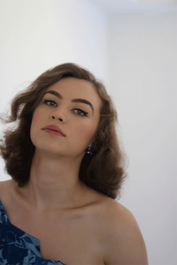 Vocalist:Elvy Yost
is a warbler and actress in New York and LA and wherever else. You can find song snippets she sings and arranges at
youtube.com/elvyface
. She has danced, sung, composed, and instrument-played at Lake Lucille for their Chekhov project for the last several years, and danced and acted with many of those same bohemians in their production of Balm in Gilead in an abandoned warehouse. Other New York theatre adventures include Pocatello at Playwrights Horizons, The Belle of Belfast at the Cherry Lane Theatre, Black Tie at Primary Stages, and an ongoing project about a faux band at Ars Nova for which she also composes, called Those Lost Boys. Other theatrical adventures include playing Juliet at Actors Theatre of Louisville and also with SF Shakes at Festival del Sole, and plays at the California Shakespeare Theater, Long Wharf Theatre, Bay Street Theatre, Pearl Avenue Theatre, and TheatreWorks. If you look carefully, you might find her in the films Oldboy, Brightest Star, Bandslam, I Am Ben, and The List. Or you might glimpse her on television on episodes of Southland, Mildred Pierce, The Office, or ABC's upcoming series The Catch. Do have a lovely evening, thank you.
---
---
Guest Soloists and composers 2015-2016